Car Hire Heraklion Port
Do you want a comfortable and safe car for your vacation or business trip?
Take advantage of car rental Heraklion Port with Monza ®. Get the cheapest car hire services with best quality. We offer you a reliable and new vehicle from our wide range of cars that best suits your needs and requirements. Rent a car in Heraklion Port Crete with no credit card and benefit of our great special offers. Book now with no deposit and pay on collection.
Check our Deals in Heraklion Port
Limited Offers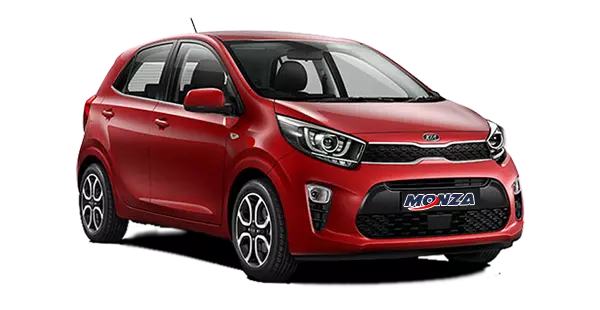 MINI ECONOMY | 7 DAYS
JUNE 2020 | -20% DISCOUNT
€92 | €13 / DAY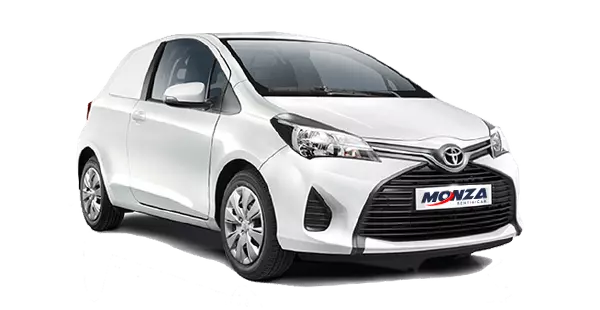 MEDIUM FAMILLY | 4 DAYS
JUNE 2020 | -20% DISCOUNT
€76 | €19 / DAY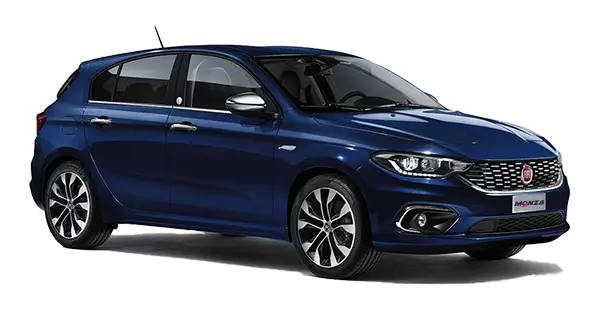 LARGE FAMILY | 6 DAYS
JUNE 2020 | -20% DISCOUNT
€130 | €21 / DAY

Cheap Car Hire Heraklion Port Crete
Information about Rent a car in Heraklion Port
Pickup Locations
In the port of Heraklion, in the parking area.
Availiable Car Types
Economy, Medium, Family, SUV, Jeeps 4χ4, 7/9 seats minivans, convertible, diesel, hybrid, luxury.
Τιμές
From 9€ / day with Collision Damage Waiver Insurance
Optional extras
– GPS ( 8€ / day )

– Baby Seat ( 2€ / day )
The port of Heraklion Crete
The Port of Heraklion is located in the center of the city and is a commercial and passenger center of greatest importance for southern Greece and the Mediterranean region. It is the largest port of Crete and the basic entry gate for passengers and goods to and from the island. It is distinguished in the old Venetian harbor and the new Port, which is located east of the old one.
The old Venetian harbor hosts caiques, fishing boats and yachts, while the sports boats of the nautical clubs of Heraklion are started from it. It is located next to the "Koules" fortress, and there is a jetty with length of 2 km, which starts from here and ends at the port's lighthouse. The jetty is ideal for a walk or bike with the backdrop of the beautiful city of Heraklion.
The new Port serves merchant, passenger and cargo ships, scheduled ferry services to and from Piraeus and the Aegean islands, tourist yachts and cruise ships. It has all the necessary infrastructure for cargo and container handling, warehouses, weighbridge for load weighing. In addition, there is a modern passenger station, which has cafés, gift and souvenir shops, luggage service, automatic banking services (ATMs), etc.
Heraklion Harbor has car park, cafes, restaurants, customs and port police, regular public transport to and from the port, while at its eastern end there is a small dockyard and an outdoor parking space of yachts. International sport competitions are also held in the port.
With a car rental Heraklion Port,  you can turn around the city of Heraklion, enjoy its wonderful beaches, visit famous archaeological sites and museums, and explore picturesque villages and landscapes of natural beauty of the wider region.
MONZA car hire Heraklion port has a wide variety of reliable vehicles at very affordable prices to facilitate your travels and explorations. The friendly and qualified staff is waiting to serve you.
Included in every Car Rental
Theft Insurance & Fire Insurance

Third Part Liabilities & Personal Insurance

Collision Damage Waiver Insurance

Free Mileage

Free of Charge Second Driver

No cancellation Fees, Book now pay on arrival

New safe vehicles

Map of Crete

All Taxes Included (V.A.T. etc)

Immediate replacement of vehicle in case of break down or accident
24-7 Pick Up/Drop off Delivery
Monza offers Pick-up and Return Car Delivery Service from Heraklion Port 24H basis.
No Deposit
Rentals are paid on the spot except unique rare cases.
24/07 Support
Phone and email customer service. Whatever your question might be our Customer Care Team is here to help you.
Frequently asked questions (FAQs) about car hire in Port of Heraklion
Will I pay additional cost if I have a delay on my arrival?
We don't charge additional costs in case of delay unless it is not in our opening hours (08:00 – 22:00).  In the case the extra charge is 15€.
What type of rental car is the cheapest to rent a car Heraklion Port?
The cheapest rate is for the mini Economy Group (for example Kia Picanto, Peugeot 108 or Skoda Citigo). Kindly remind you that you book the type of car and not a specific model. Car Hire Heraklion Port and enjoy with absolute piece of mind.
Where will I pickup the car in Heraklion Port?
Our representative will wait for you in the exit of the port with a sign with your name on.
I don't have a credit card. Can I rent a car?
In case you do not have a credit card, you may choose the full comprehensive insurance in extra options. In this case you are fully protected and there is no need to use any credit card for guaranty.
What should be the age of the driver to rent a car?
The driver must be 21 years old with at least 1 year of driving for categories A1, B1, and C. For the other categories, it is 23 and 25 years. Selecting your age in the search form will only show the vehicles you can rent based on your age.
Can I pay in cash? What other options do I have?
You can pay in cash on arrival, or with debit or credit card (Visa or Mastercard).