Car Rental Kavros Crete - Monza rent a car Kavros Crete
We will offer you a fleet of cheap car hire Kavros Crete with the highest quality care. Choose the type of vehicle that best suits your needs. Our helpful and friendly staff will deliver your perfect car with quick and simple procedures without queues. Book a car today online without credit card and win from our special offers!
Rent a car Kavros Crete
Information about Car Rental in Kavros Crete
Available Car Types

Economy, Medium, Family, SUV, Jeeps 4χ4, 7/9 seats minivans, convertible, diesel, hybrid, luxury.

Pickup Locations

In every hotel in Kavros Crete or other location of your choice.

Pricing

From 12€ / day with Collision Damage Waiver Insurance.

Optional Extras

GPS (8€ / day)
Baby Seat ( 2€ / day )
Included in every Car Rental
Collision Damage Waiver Insurance
New safe vehicles
No cancellation Fees
Theft & Fire Insurance
Free of Charge Second Driver
Free Mileage
Third Part Liabilities & Personal Insurance
All Taxes Included (V.A.T. etc)
No hidden costs
About Kavros Crete in Crete Greece
Between the cities of Chania and Rethymno and next to Georgioupolis is the seaside tourist resort of Kavros.
Kavros is distinguished for its large, beautiful beach, which extends about 10 km. The biggest part of the beach is well-equipped, with umbrellas, sun loungers, showers, beach bars, cafes, restaurants, taverns, lifeguard services, water sports facilities for training and fun. The waters are clear and shallow, and the beach is sandy, while in some places there are dunes with vegetation, which act as walls protecting the internal soils from erosion.
Inside the village of Kavros, you will find shops, mini markets, pharmacies, restaurants, etc. In the area, there are many hotel complexes and rooms to rent that supply high quality services and meet your requirements for a comfortable and friendly stay.
At the west of village, you will meet the estuary of river Delphinas, while hiring a car, you can go to the picturesque village of Kournas with the unique natural lake of sweet water in Crete, or head to the springs of Argyroupolis, enjoying the coolness and its natural beauty landscape.
In addition, with a rental vehicle, you can explore the beautiful seaside villages of the area of Apokoronas such as Kalyves and Almirida, or in picturesque mountainous and lowlands villages such as Vamos, Armeni, Stylos and Vrysses.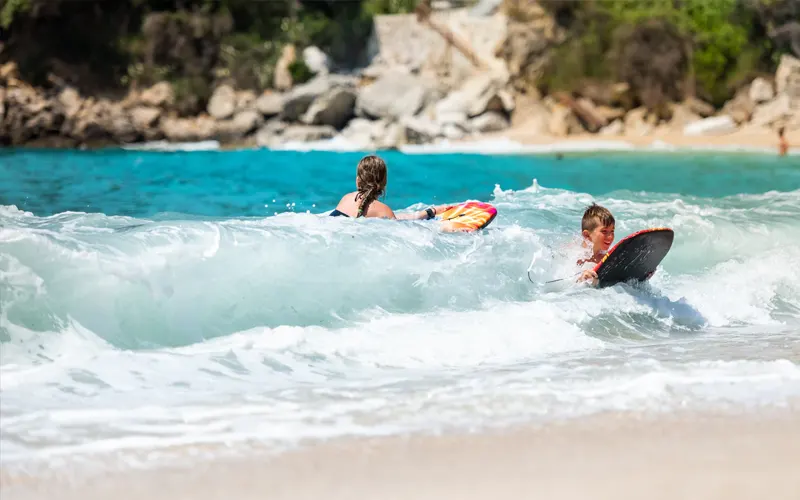 MONZA car hire Kavros Crete has a wide variety of reliable vehicles at very affordable prices to facilitate your travels and explorations. The friendly and qualified staff is waiting to serve you.
Frequently asked questions (FAQs)
about car hire at Kavros Crete
How much does it cost to rent a car at Kavros Crete?
The rental price varies depending on the days you rent the car. The more time period, the cheaper the rental price. Rates start from 9 € / day.
What type of rental car do you suggest me to hire in Kavros Crete?
The best recommended car category for car hire Kavros Crete is  the Medium Family (C ) like Toyota Yaris. It is also suitable for traveling all around Crete.
What is the speed limit in Kavros Crete?
You can drive in the area of Kavros Crete up to 50km as in most cities in Crete and Greece. If you drive on the highway then the speed increases to 90km. Follow the road signs that define you the speed limit.
I don't have a credit card. Can I rent a car?
In case you do not have a credit card, choose full insurance coverage in the insurance options to avoid the amount of excess as a guarantee. Upon pickup of the car, you can pay in cash or with a debit card.
What should be the age of the driver to rent a car?
The driver must be 21 years old with at least 1 year of driving for categories A1, B1, and C. For the other categories, it is 23 and 25 years. Selecting your age in the search form will only show the vehicles you can rent based on your age.
Do I have additional costs for the delivery of the car in Kavros Crete?
You do not have any other fees for the delivery of your rental car in the Kavros Crete area, in the hotel or apartment you stay.