Crete is the ideal destination to rent a car and do fascinating road trips around the well-preserved cities, the traditional villages and the stunning beaches that are spread all around the island. In addition to these road trips that give you the opportunity to explore the island by car, you can also do some amazing boat trips to admire beaches, coves and islets that are not easily accessible by car. Read further to learn about them and get ready to discover the astonishing coastline of Crete.
Chrissi islet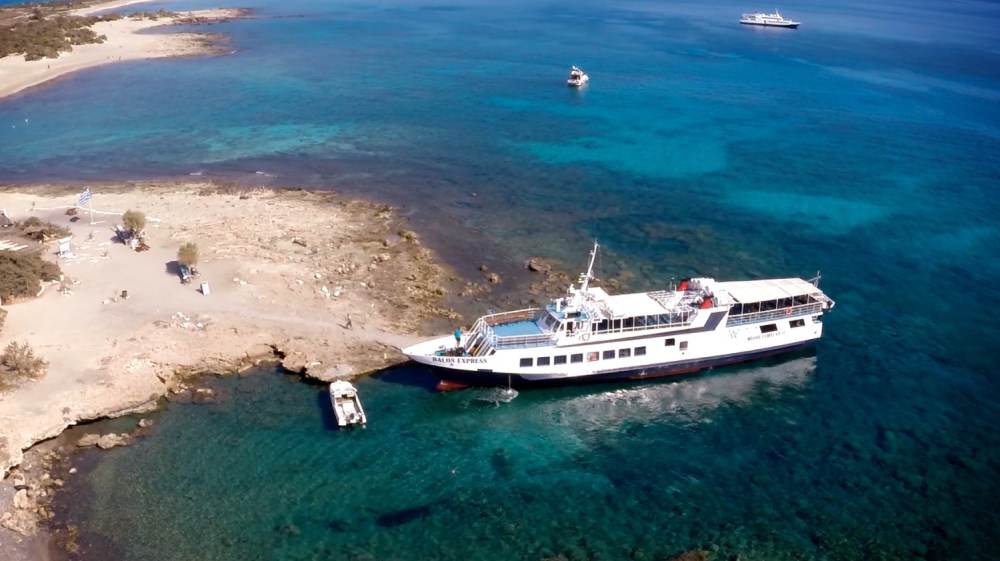 The islet of Chrissi (aka Gaidouronissi) is included in the European Union's Natura 2000 network of protected areas for its natural beauty, its turquoise sea waters and stunning beaches. It is an impressive islet near the prefecture of Lassithi in eastern-southern Crete, where you can find peace and privacy in a virgin paradise. You can go to Gaidouronissi from Ierapetra by boat several times during the day in less than half an hour.
Balos Lagoon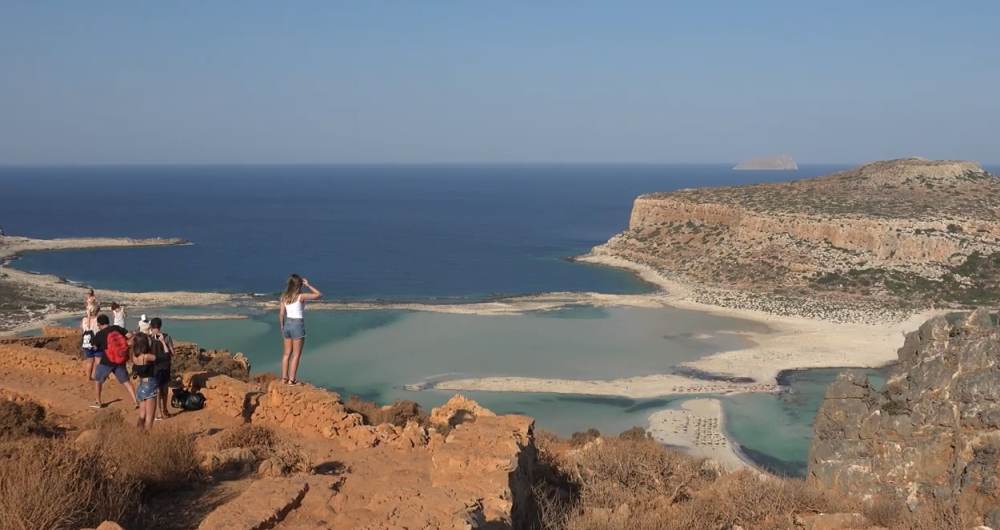 Balos Lagoon is one of the most impressive and magnificent landscapes in Greece, and it is constantly awarded as one of the best beaches in the Mediterranean Sea. Turquoise waters in a bay that looks like a lagoon captivate every visitor. The beach is accessible by boat from Kissamos village, about 60 km from Chania. The boat trip to Balos Lagoon includes also an excursion to Gramvousa, one of the most famous Venetian castles in Crete.
Spinaloga islet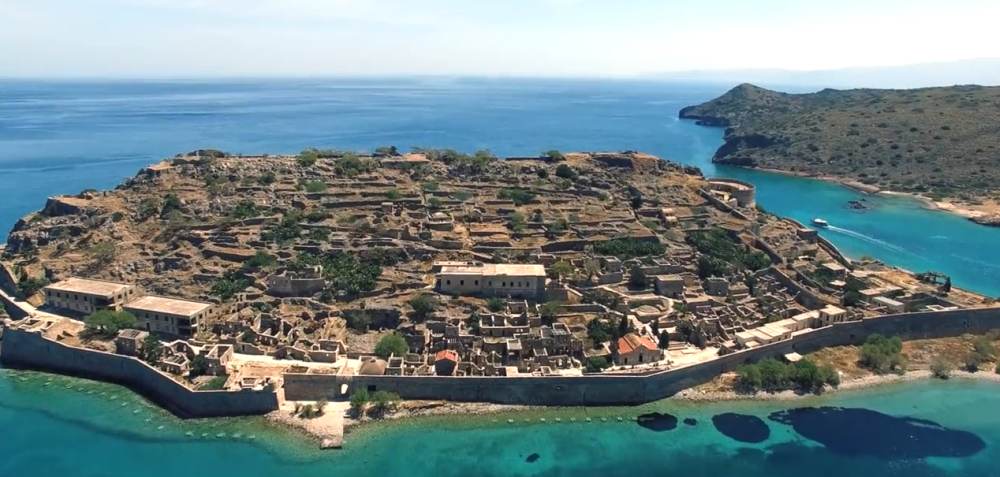 The islet of Spinaloga was used in Medieval Times as a Venetian fortress and in early 20th century as a leper colony. Today, the islet is uninhabited, but also a popular tourist attraction in Crete. You can make a tour in the colony, which was one of the last leper colonies in Europe, see how people lived there isolated from the outer world. The islet has also calm, family- friendly beaches with shallow waters. It can be accessed from Plaka, Elounda and the capital of Lassithi, Agios Nikolaos. Tourist boats depart from all three towns daily. There is no accommodation on Spinaloga, so inevitably you can make only a day-excursion. Boat trips from Elounda take approximately 25 minutes, while trips from Agios Nikolaos last almost an hour. From Plaka, the route lasts only a few minutes.
Glass-bottom boat trip from Hersonissos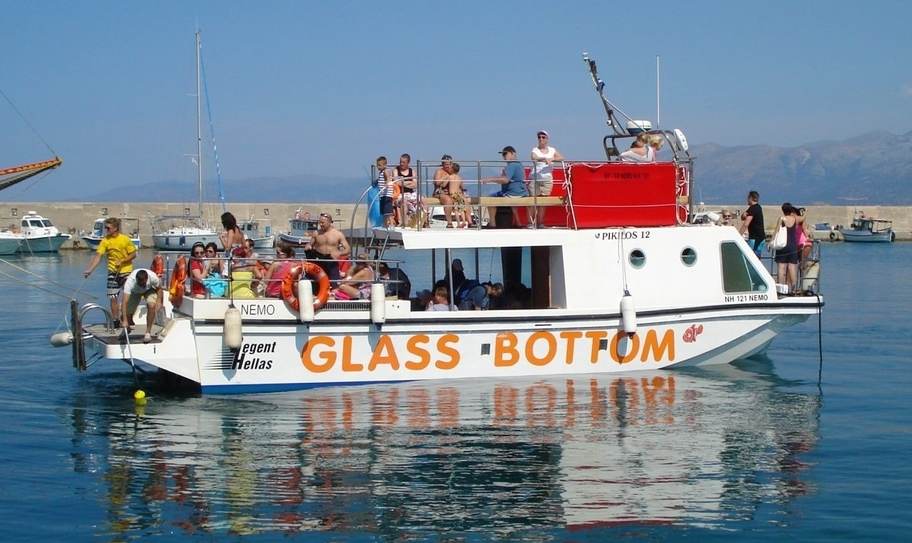 From Hersonissos, you can make the fascinating glass-bottom trip by boat around the bay. During the boat trip, you and your children can admire all the sea life and the fishes moving below you. If you love the seabed, you can also do snorkeling during the trip as the stuff provides you with all the necessary equipment to explore the rare flora and fauna of the place.