The Mediterranean diet, especially Cretan food, is one of the healthiest and most unique in the world.
So we quote some special dishes and sweets of the island, which are worth trying.
Visit Crete, rent a car, and explore it. It's a great opportunity to taste its food and get to know the tricks and secrets of the Cretan cuisine.
Dishes
"Ntakos"
Ntakos (also known as owl or rusk) is a traditional Cretan dish.
The Cretan rusk, usually from barley, is the basic ingredient. You put rubbed tomato on the, soaked with water or not, rusk and on top of the tomato Cretan cream cheese called "mizithra". Furthermore, you fill out a strong dose of oil, salt, oregano and sometimes pepper and olives.
It is easy and quick to make it. Ntakos is a complete and nutritious meal.
"Tsigariasto" meat
It is a traditional dish of the island, and especially of western Crete.
The main ingredient of this dish is the Cretan goat or lamb. The meat should be of high quality. You have to cook it in olive oil at a very low temperature for a long time. Cooked or fried potatoes accompany it.
It really tastes great!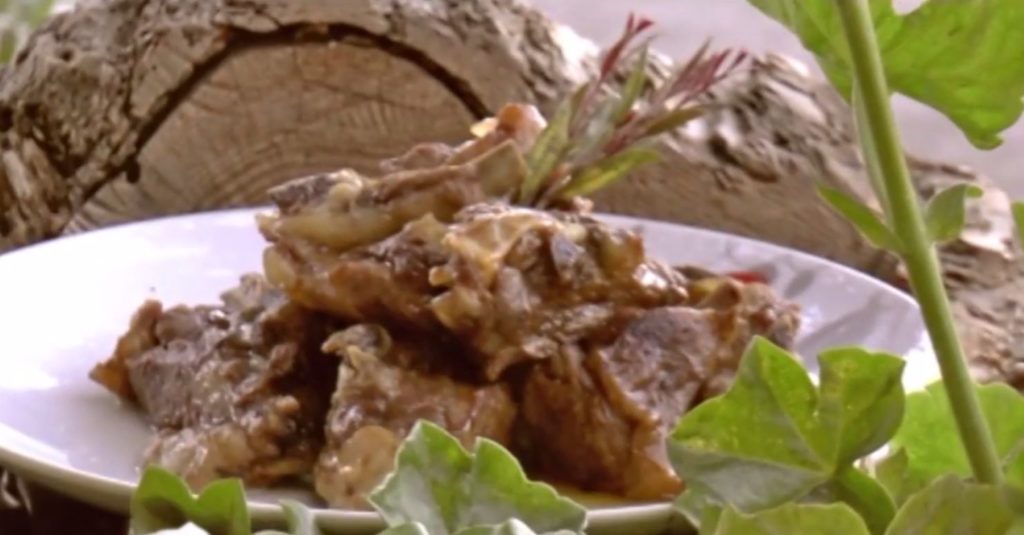 "Stamnagathi"
Stamnagathi is a type of grass that looks like chicory on the outside. It has bitter, with full and intense taste.
You can find it in large quantities in Crete, but also in other parts of the Mediterranean.
You can eat them as a salad or food. So you can boil them with potatoes and pumpkins, and put olive oil and lemon. Or you can cook them with eggs or meat.
"Choclioi boubouristoi" snails
Choclioi, that is, snails, abound in many parts of Crete. They are a very popular food in the island.
The word "boubouristoi" comes from the Cretan word "ampouboura", which means "the turned face, with the berry down".
First you have to clean and boil them. Then you have sprinkled the bottom of a pan with a little salt, put oil, and put them with the mouth down in it. You fry them for about 5 minutes, stirring constantly. Then you extinguish them with vinegar and, if you want, add rosemary.
This dish is a special accompaniment to Cretan drink "raki".
"Apaki"
The traditional, genuine Cretan "apaki" is made from tenderloin, which has no fat and is very tender.
The locals season the meat with salt and pepper. They sprinkle it with aromatic herbs, sage, oregano, and thyme. They also marinate it for 2-3 days in vinegar from good wine. After, they hang it in a special place. There, it is slowly smoked with branches of olive, cedar, cypress, etc. and of course from aromatic plants. All these give it a great taste.
There are many ways to enjoy it and all of them are delicious. You can eat it plain or slightly warmed in the pan or oven with good raki or wine. You can also eat it with bean soup, legumes and oily foods. Moreover, you can fry it or use it as an amazing base for various pasta sauces. Using apaki give incredible flavors to various soups, pizzas, fresh salads and your favorite omelets.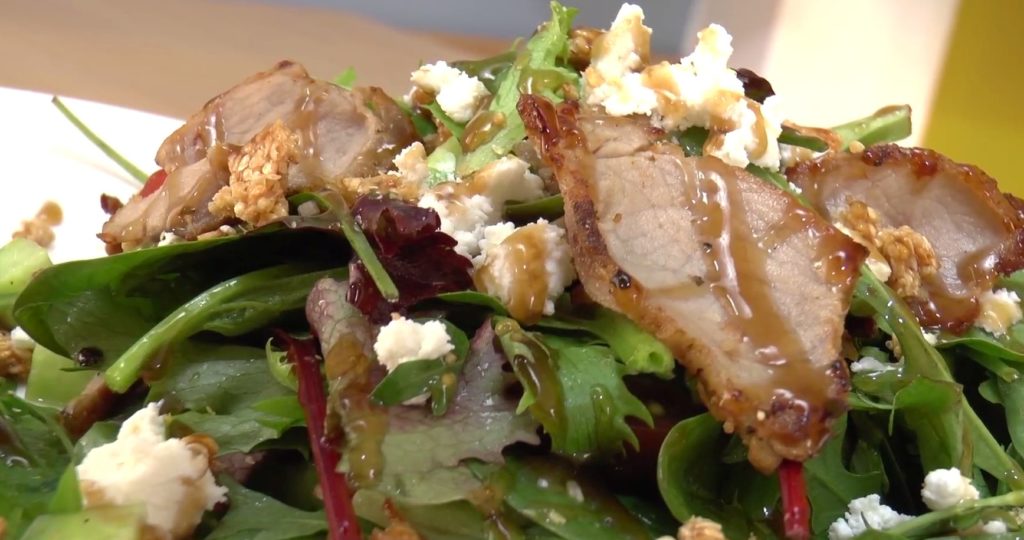 Sweets
Cretan "Xerotigana"
For the making of Xerotigana you need flour, olive oil, water and Cretan raki. At the end, you have to pour syrup from Cretan thyme honey, sesame and cinnamon.
In shape they look like a large rose.
They usually make them at weddings for the treat of the guests.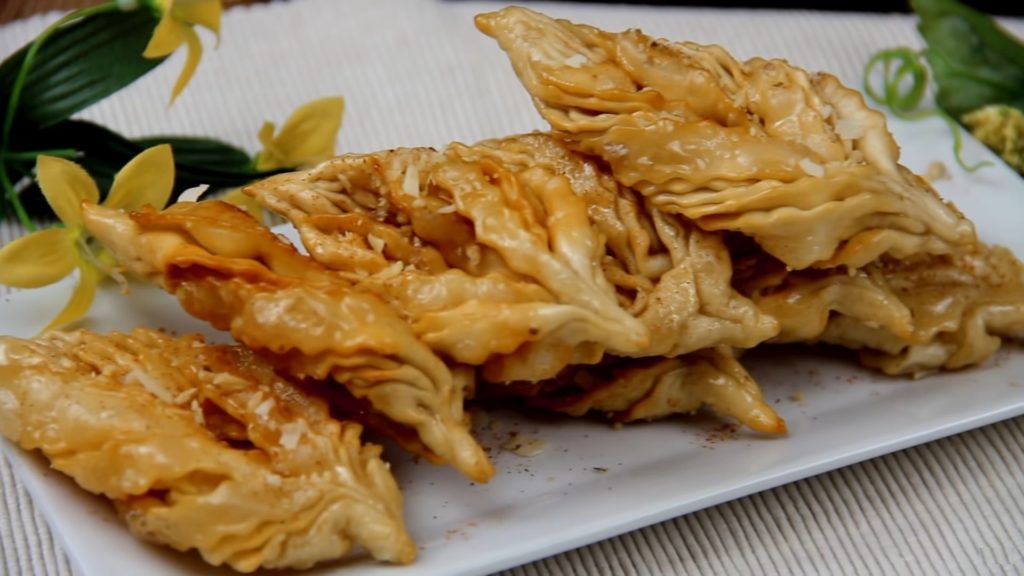 "Kaltsounia"
Kaltsounia are small pastries with dough and cream cheese mizithra filling. You can eat them either salty with the addition of fennel, or as sweets with a little honey.
In each area they are done differently. The most widespread are the closed, called "anevata". You find them mainly in Chania.There are also the opened, called "lixnarakia", and you find in Heraklion.
They are all delicious and are an element of Cretan life.
The inhabitants make Kaltsounia mainly at Easter period, but you can find them all year round.
Cretan "Loukoumia"
Cretans call them as "Koumpania". They look like donuts but are a little tighter in the dough, with enough honey on top.
It is an authentic sweet of Crete and mainly in the prefecture of Lassithi. They are usually served as a hot dessert, and ice raki accompanies them.