Elounda is one of the most popular resorts in Crete with sandy beaches, luxury hotels that attract celebrities from all over the world and interesting things to do. It is located in the prefecture of Lassithi, which is the most exotic place on the whole island. If you rent a car in Crete, you can combine your relaxing vacation in Elounda with wonderful excursions that make you understand why Crete is one of the top touristic destinations in Europe!
Beaches in Elounda
The best thing you can do in Elounda is swim and sunbathe on one of its stunning beaches. The main beach of Elounda is a long sandy beach with golden sand and lounge sunbeds, which is awarded with Blue Flag. You can relax there, snorkel with your kids, enjoy the warm sun or do water sports as the beach has very good facilities. If you want something calmer, away from mass tourism, you can drive only 10 minutes and go to Driros Beach, which also has Blue Flag. Near the village of Plaka, there are two beautiful beaches for peace and privacy. Remember that from Elounda, you are in a close distance to the astonishing beaches of Malia and Stalis, which are considered two of the best beaches in Crete.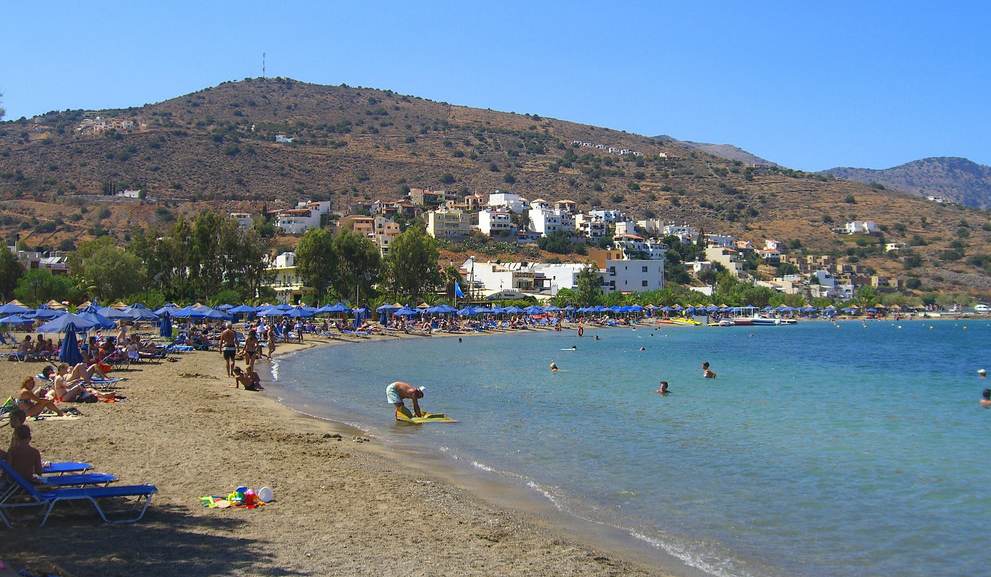 The islet of Spinaloga
If you want to discover the sites of this place, we recommend you to go by boat to the islet of Spinaloga, which has fascinating history. The islet is located across the village of Plaka. You can go there from Plaka or from the harbour of Elounda. You can see the ruins of a Venetian fortress and walk around the streets of a 20th century leper colony. Spinalonga village is abandoned, but it is easy to imagine what it was like to live there, separated from the mainland by such a small stretch of sea, yet unable to leave. The lives of the lepers in this colony is perfectly described in Victoria Hislop's book "The Island", which made Spinaloga worldwide famous.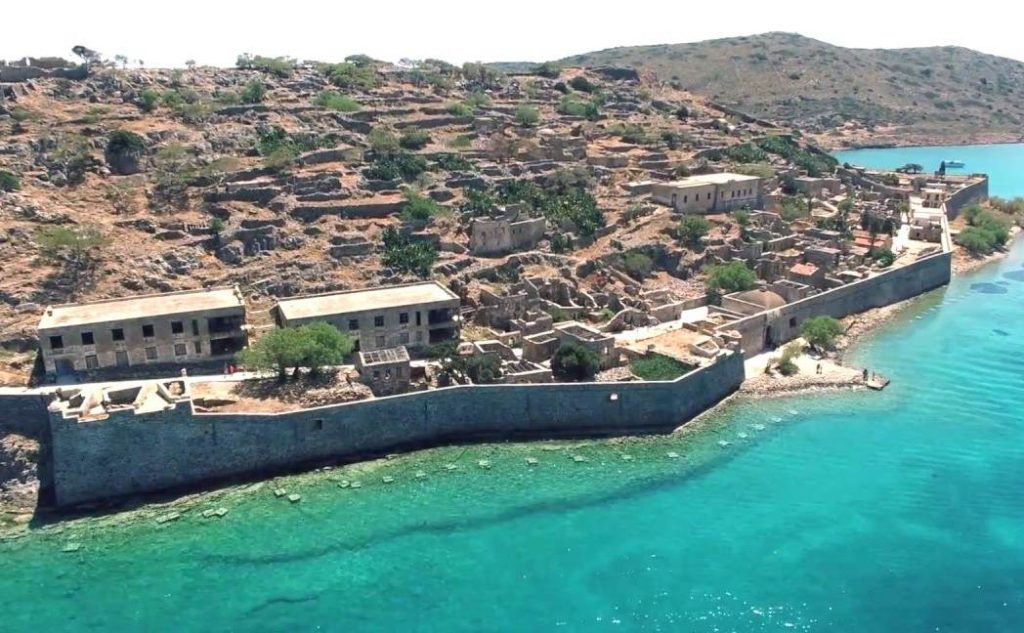 Acqua Plus Waterpark
In less than one-hour drive, you can go with your kids in Acqua Plus Waterpark, one of the biggest in Greece. Many slides, pools and kids' water playground constitute this amazing place, which is the paradise for all children as well as for adults, who want to have fun and enjoy some hilarious moments.
Boat trip and scuba diving
In the harbour of Elounda, there are many boats, such as yachts, fishing boats and sailing boats, which are waiting for you to take you to an unforgettable excursion around Elounda. Thus, you can explore many undiscovered bays, rocky coves and feel the sea breeze of your face. Another activity you can make is scuba diving. The seabed of southern Crete is considered one of the most interesting in the Mediterranean Sea!