Xerokambos is an idyllic place. It is located on the southern east coastline of Crete.
The beautiful beaches of the area, combined with the mountains, gorges and olive groves, compose a spectacular landscape.
It is an ideal place for those looking for tranquillity, rest and relaxation at their holidays.
How to get there
There are two roads, where someone could go to Xerokampos, since initially must hire a car.
The first road is from the city of Sitia. You will take the direction to Paleokastro and Zakros. The distance is about 50 kilometers and the route is really great.
The second choice is from the town of Ierapetra. You have to go towards the picturesque mountain village of Ziros. You pass the deserted medieval villages of Etia and Chametoulio, and continue downhill on a "snake" road to reach your destination. The view, which this route offers you, is magical.
Beaches of Xerokampos
The coast of Xerokampos occupies an area of about 7 kilometers. It is sparsely populated, and you will find rooms for a wonderful stay.
At the center of the area, there is a hilly promontory called "Trachila", which divides the coast into two sections. Opposite of the promontory, there are three uninhabited rocky islets: "Anavatis", "Kavallos", and "Kefali".
Furthermore, you will find a few taverns, where you will enjoy traditional Cretan dishes and fresh fish. There is only one mini market. But, you have to know that there are no other shops, no pharmacy, medical office and gas station.
The main characteristic of the region is its many different beaches.
So, you will find beaches with golden sand, white sand, rocks, coarse or fine pebbles, even with clay.
Small creeks protect some of them, while others are more open. But all beaches have turquoise, clear and crystal waters.
The most important beaches of Xerokampos are: "Mazida Ammos" or "Long Beach", "Alatsolimni", "Ampelos", and "Vourlia".
Mazida Ammos Beach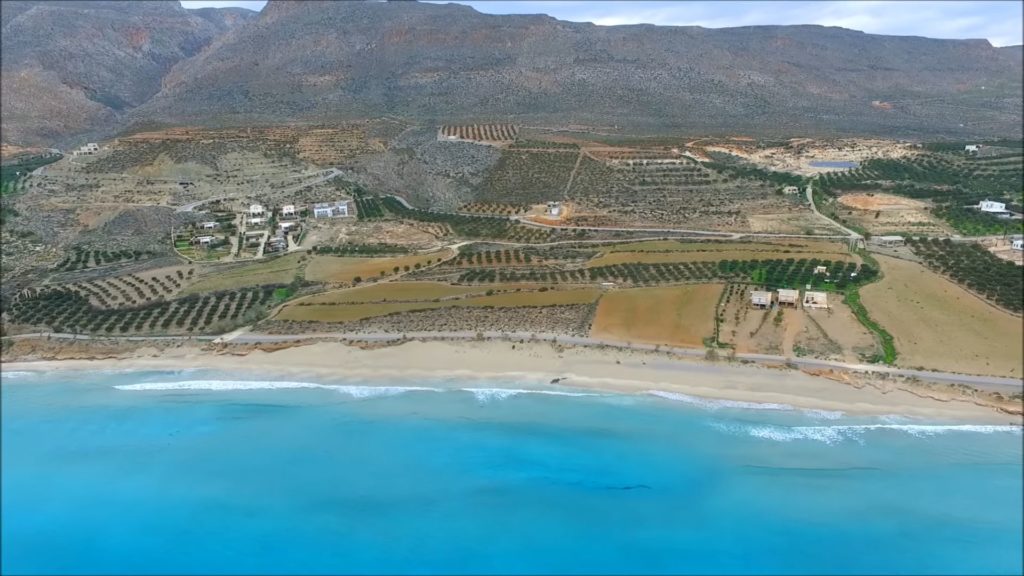 Mazida Ammos beach, also called Long Beach, is a beautiful sandy beach with turquoise, clear, and shallow waters. It is in a bay, and has easy access to the sea for all its length.
You can find free parking area, because a paved road passes next to it. It is proper for families with childrens. There is no shady area at the beach. There are also a few sunbeds with umbrellas, for anyone wants to rent.
Alatsolimni Beach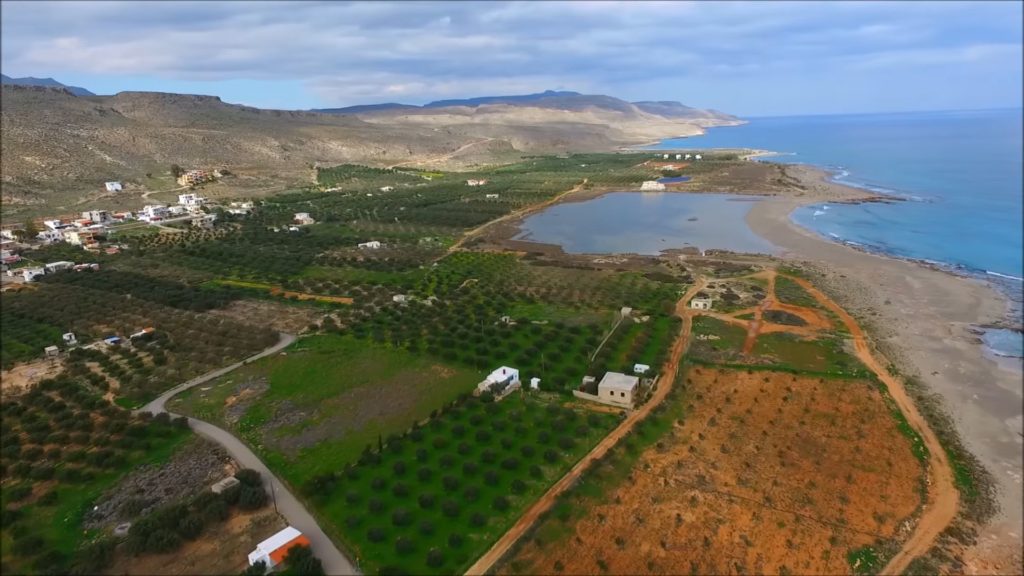 A special beach is that of "Alatsolimni". Strange and impressive formations are created in its sand, giving at the landscape a lunar view.
This is due to the existence of a natural salt lake by the sea. In winter sea water flood the beach, forming a small lagoon. In the summer, it dries leaving a white saline substrate on the sand surface and creates a different landscape.
This lagoon constitutes an ideal temporarily refuge for hundreds of migratory birds, such as herons, flamingos, ducks, etc. If you are lucky, may be you will see them.
In front of the lagoon is the beach with fine sand and shallow, clear waters. To the east of it, there are three small fjords, called "Moures", ideal for diving and underwater fishing.

Ampelos Beach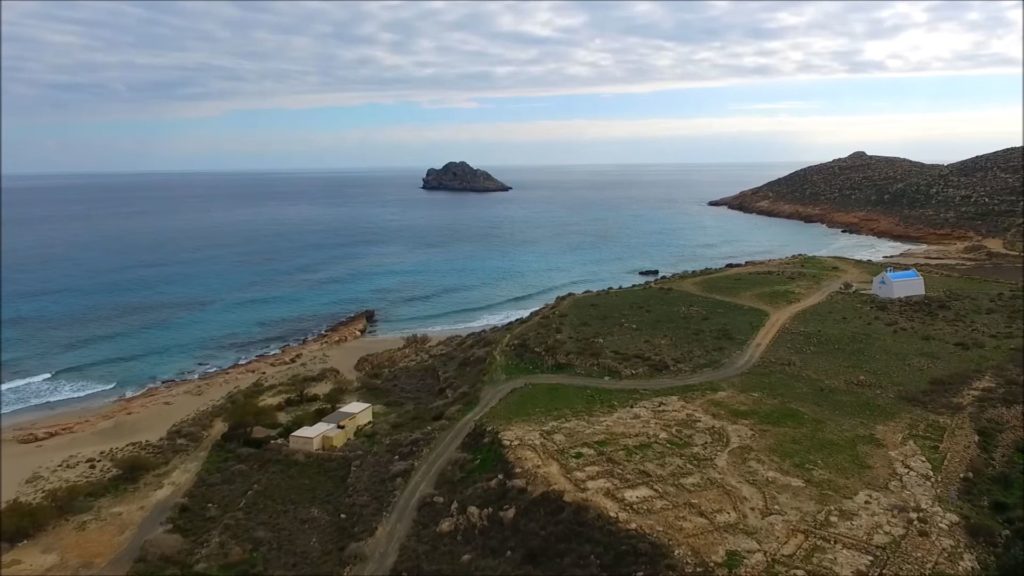 "Ampelos" beach is in a bay. It has fine sand, turquoise waters and some small trees for shade. It is proper for families, because is easy accessible, partial organized and beside the paved road.
Nearby to it, is the ancient Hellenistic city of Ampelos and the picturesque chapel of St. Nikolaos.
Vourlia Beach
"Vourlia" is another fantastic beach of the area. It is sandy, with clear waters, organized and easy accessible. It is a blue flag awarded beach for many years.
Very close to it there are two taverns, in which you will enjoy fresh fish and other traditional dishes.