Lassithi is one of the four prefectures in Crete, located in the eastern side of the island. It overlooks on the northern side the Aegean Sea, while on the southern side the Libyan Sea. The main city of Lassithi is Agios Nikolaos, but the region has generally many interesting things to do and see. Read in this article the main attractions of the area, but remember that Lassithi has many beautiful beaches and villages that are also worthwhile. Enjoy!
Agios Nikolaos
Agios Nikolaos is the capital of Lassithi prefecture. The main attraction of the town is the Sea Lake, which is connected to the sea through a channel and creates a lovely scenery. Many fishing boats and yachts find a shelter to this lake, where you can take photos, eat, drink and stroll around. Agios Nikolaos is a beautiful seaside town that has kept its character combined with a touristic aura. Neoclassical houses and modern houses give the town an exquisite atmosphere, ideal if you want to find accommodation there.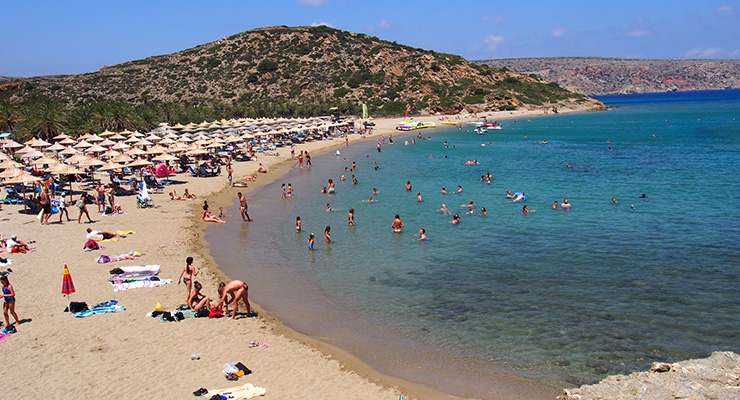 Vai Beach
Vai Beach is one the most beautiful beaches in Greece. It is a long, sandy beach, but the most impressive with Vai Beach is that behind the bay is located the biggest palm forest in Europe. The scenery is exotic, and while swimming in the warm sea waters, you have the feeling of being in a beautiful resort in Africa.
Elounda
Elounda is one of the most famous tourist resorts in Greece thanks to the celebrities that spend their vacation there. Generally, Elounda has many hotels and rooms to let for all travellers, but it also has luxury villas and five-star hotels for the Greece's and Europe's jet set. If you can't afford to stay there, just take a walk on this coastal settlement and enjoy the swimming on its beautiful beach.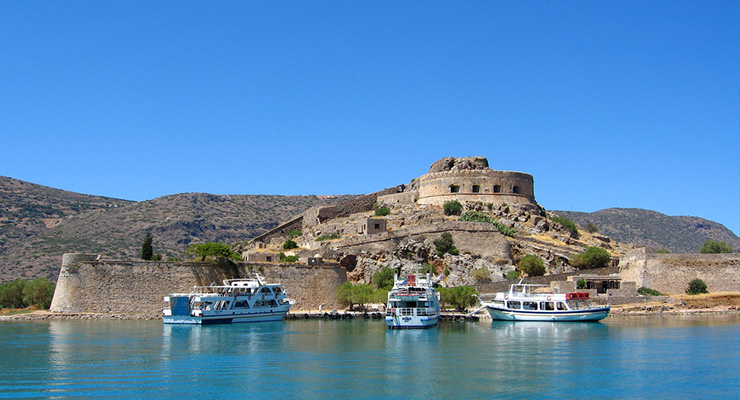 Spinaloga
Right opposite to the port of Elounda and the village of Plaka, is situated a small island, which in Medieval Times was operated as a fortress to protect the fleet of Crete and the eastern side of the island from Turkish and pirates invasions. In the 20th century, Spinaloga was used as a leper colony, which nowadays became famous thanks to the international best seller book of Victoria Hislop, "The Island". You can go to Spinaloga islet by boat to see the abandoned colony.
Archaeological site of Lato
Crete was the cradle of Minoan civilisation, one of the most influential and significant Neolithic civilisations (3rd-2nd millennium B.C.) in Europe. You may be aware of the historical sites of Knossos and Phaistos, but they are not the only Minoan sites in Crete that are worth the visit. The archaeological site of Lato was an important centre of the Minoan civilisation. In the site, you can admire the ruins of an ancient temple, an open-air theatre with capacity of 350 persons and the prytaneion.