Greece is a popular summer destination and attracts millions of visitors in the summer months. However, if you travel in the off- or middle-season, you can find top deals in the accommodation, the ferries and car rental agencies. Plus, in the low-season, you can have vacation away from mass tourism, enjoying peace and privacy at much cheaper prices than in July and August. Chania in Crete is a perfect example of that. A wonderful city, the second largest in Crete, which is definitely worth a visit even during winter. Besides, the weather in Crete is warm and sunny all year long. Read here why Chania is a destination for all seasons and get profited of amazing deals!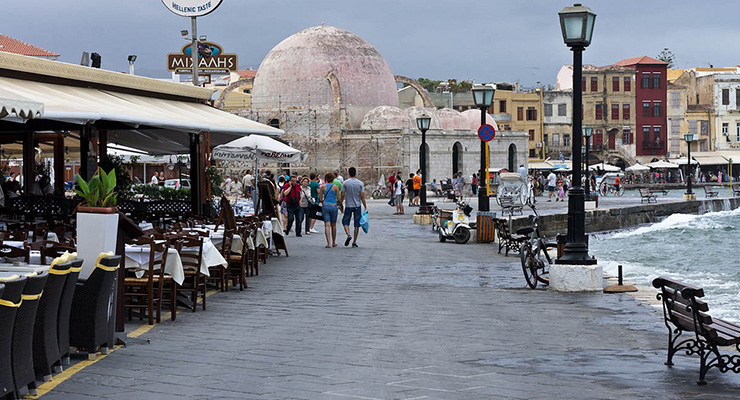 The Old Town
The Old Town of Chania is a jewel of Venetian and Ottoman architecture with a romantic atmosphere. The town combines elements of West and East, which give it an imposing multicultural character. One of the most popular sites and most photographed buildings is the Hasan Pasha Mosque. Its impressive dome dominates the scenery of the Old Town. The landmark building on Chalidon Street, the main street of Chania, is the central church of Saint Francis Monastery. Since 1963, the Archaeological Museum is located there, giving you the opportunity to admire some of the most important exhibits of the Minoan civilisation. At the coast of Chania (Akti Kountouriotou), you can find many seaside restaurants and bars, where you can sit outside also during winter thanks to the mild climate of Crete. There, you can also wander around, enjoy the sea aura and shop local products.
Local cuisine
Crete is famous all over Greece for its local cuisine. Delicious dishes, such as fried snails, gamopilafo, kaltsounia and dakos, will offer you the perfect culinary experience. Chania has numerous awarded restaurants with top chefs as well as traditional taverns by the sea to enjoy your lunch or dinner in a romantic scenery.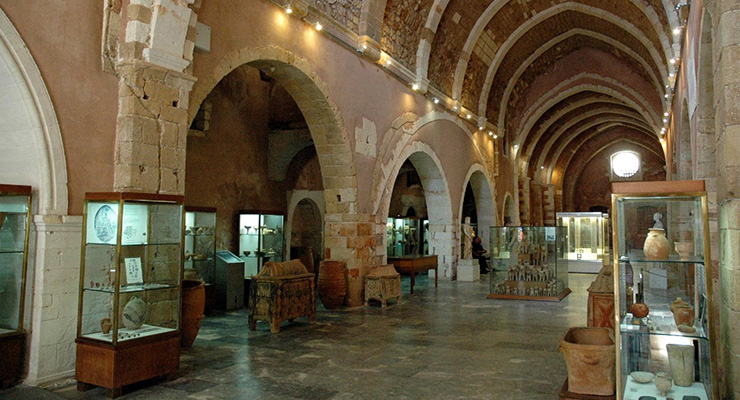 Culture
In Chania, you can also spend cultural vacation. In addition to the Archaeological Museum with the findings of the Minoan civilisation, worthwhile is the Municipal Art Gallery, which is home to exhibitions, events, installations and happenings, as well as the Halepa district, where is located the birthplace of Eleftherios Venizelos, one of the most famous and influential politicians of the 20th century in Greece.
Excursions
In a close distance to Chania, there are many opportunities for you to make daily excursions. The authentic villages of Kefalas and Vamos are ideal places to be in contact with nature and explore the other side of Crete, while Samaria Gorge –the most famous and beautiful gorge in Greece- and ancient Aptera are only some of the places that are worth a visit. These excursions are better to be made during spring, when the temperature is not very high, the sun is not dangerous and you can wander around even in the noon without suffering from sun- or heatstroke.